How we handle the insurance of products we despatch

What is the delivery deadline?
Transformers included in the EREA Energy Engineering catalogue
Custom transformers
We aim to keep the delivery deadline for custom transformers shorter than four weeks. We are always happy however to discuss the delivery period, taking account of the urgency of your project.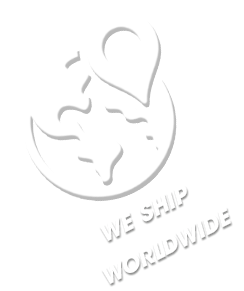 We ship worldwide!
Need a transformer on the other side of the world?
No problem! We deliver transformers to every corner of the globe. Your order will be delivered flawlessly, thanks to proper packaging and our collaboration with trusted logistics partners with knowledge of all the customs formalities and the local legal requirements.
Our Customer Service Team will keep you informed about progress with your international consignments. So you can stay on schedule and keep your promises about the completion of your project.
If ever there's a glitch you can rely on us to put things right, quickly and effectively.
What is the position with deliveries and carriage charges?
Guideline carriage charges
The carriage charges will obviously depend on various factors: Weight, Country and City of destination are some of these.
These carriage costs will be calculated and shown in your basket during check-out.
Please be informed that orders above € 2 000 are free of carriage charges.
Additional charges may apply in the case of specific requirements for the despatch of goods.
Some examples:
fumigated pallets to prevent fungal growth
airworthy or seaworthy palletisation


Contact us to discuss the best despatch solution for you.
Formalities
Products are as a rule delivered 'ex works'. If the purchaser wishes EREA Energy Engineering to handle the transport and/or any customs or other formalities, this is to be discussed in advance and the costs shall be borne by the purchaser.
Guarantee
All EREA products come with a 2-year warranty.
For our DIN-rail switched mode power supplies, this is 3 years.
Our energy-efficient transformers – the 'blue e³' series – are covered by a 5-year warranty.
Your guarantee applies from the date of manufacture and applies exclusively to hidden faults in design or production. Defects resulting from circumstances beyond the control of EREA Energy Engineering are not covered by the guarantee. Our Conditions of Sale apply in full.
Insurance
We will arrange insurance for your consignment so that you can await the arrival of your valuable transformer without anxiety. Your goods will be in good and safe hands en route to their destination.
Made a mistake with your order?
Mistakes happen! Maybe you accidentally ordered the wrong transformer, or despite all our care, your goods have arrived with damage.
You may then return the goods to us. Read more about how to do this here!
Order your transformer now in our webshop and we will ensure smooth and problem-free delivery.