Save with an energy-efficient transformer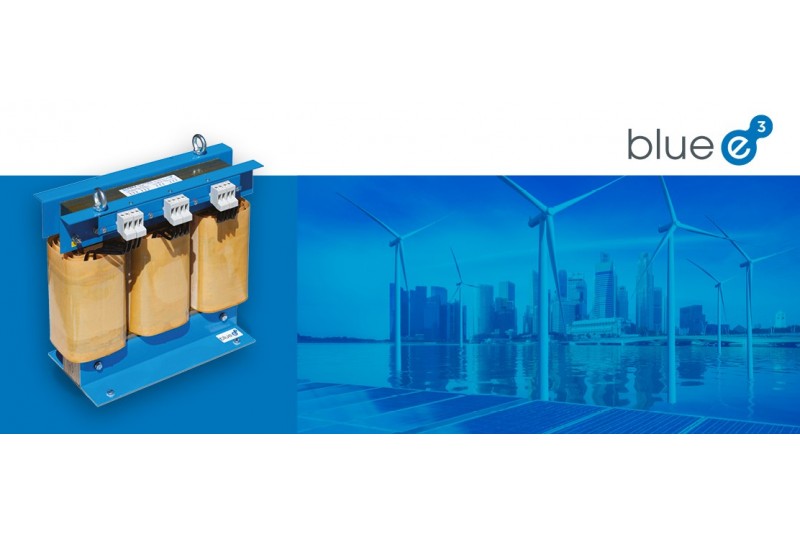 You can reduce your energy consumption by 32,5%. This is one of the objectives of the 2030 climate & energy framework of the European Union. It implies efforts by industry to improve the energy efficiency of products.
EREA can help you in this regard. How? With our blue e³ transformers.
Energy-efficient transformers: what are they?
Industrial transformers of the blue e³ range are energy-efficient transformers. They therefore have lower energy losses. They have been highly successful since their introduction.
Find out everything about our energy-efficient transformers.
How you benefit
Lower operating costs through reduced energy losses.
Fewer voltage drops at full load due to lower internal resistance.
Resistance to high ambient temperatures.
Reduced heating up of the ambient area due to reduced losses.
Reinforced insulation also makes them suitable for use as protection transformers.
In short, lower energy bills. Furthermore, you will fully recover your initial investment.
Save with an energy efficient transformer!
These transformers can pay for themselves
As the graphs below show, our energy-efficient blue e³ transformers turn out to be the most economical buy. The initial cost is high in comparison with a standard transformer, but, over the complete life cycle, the end-user is guaranteed to come off better, as well as experiencing steeply reduced energy costs. In short, the energy losses are significantly lower over the longer term.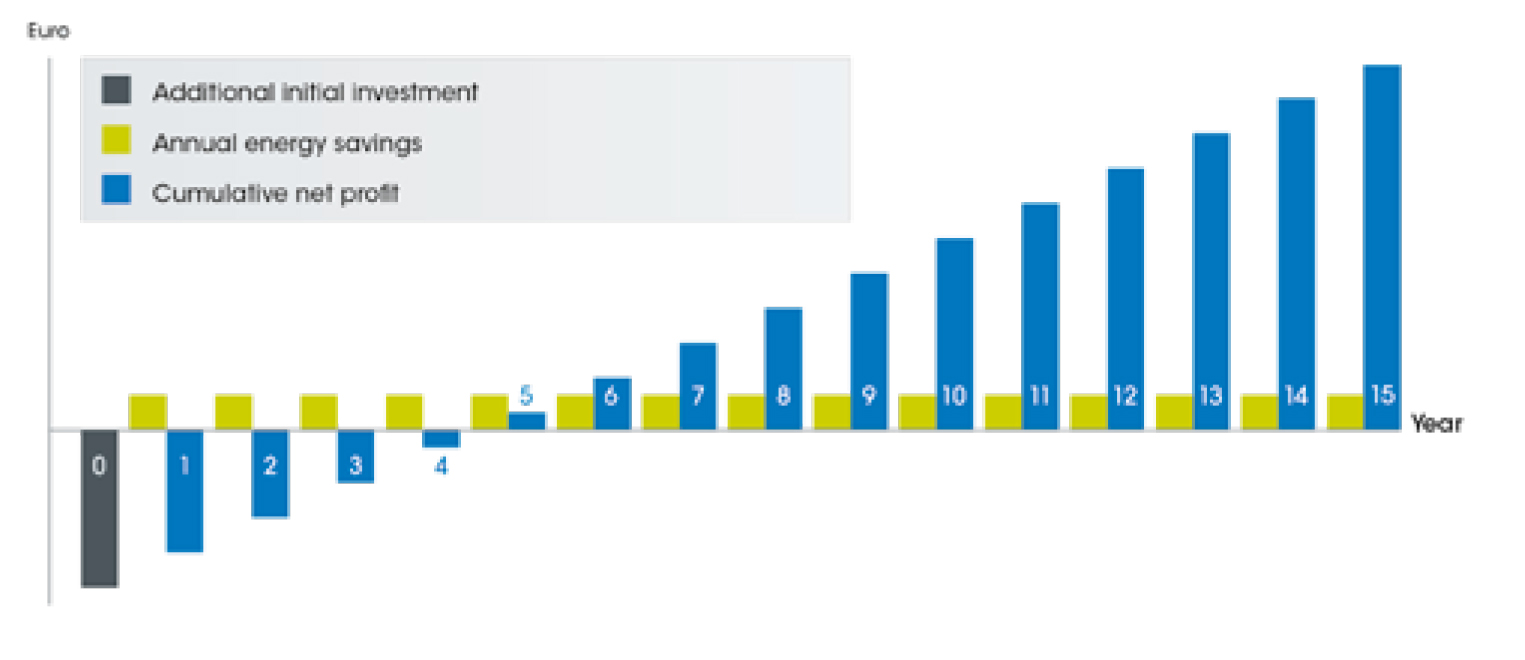 Identify the most energy-efficient transformer in a few easy steps:
Step 1: Look at your application and analyse your consumption profile.
Step 2: Average consumption profile during daytime use?
➡️ Use our speedy selection cards and make a selection from our standard range (SPT/BTE, ECT/IRC or PVT/IRC) 
Step 3: A different consumption profile?
➡️ Contact us to discuss the custom manufacture of an even more energy efficient transformer.
a heavy consumption profile 24/24 - 7/7 (e.g. telecommunications transmitter masts)
a very light consumption profile - a few hours per day (e.g. elevator)
Compare and save

Do you have any questions about our blue e³ transformers?
Send us your question. We would be happy to help you.